Award winning cocktail sauce using only the freshest ingredients. This is a family recipe that is a legend on the Savannah River. This is guaranteed to be a huge success in all of your favorite recipes. Dress up "Royal Red Shrimp" with this sauce for the best ever shrimp boil.

"Runner Up...2015 Southern Living Magazine"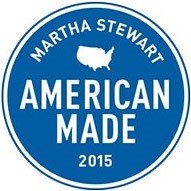 CONGRATULATIONS!
You are a 2015 American Made Audience Choice Finalist!